When you decide to rent out your apartment, it is often the perfect opportunity to make renovations. Whether they are important or not, they are most of the time necessary. This is even more true for short-term rentals. Indeed, these will host many different tenants and therefore need to please the greatest number.
The difficulty, in the case of an apartment intended for the seasonal renting is that it is in the great majority of the cases its main residence. Therefore, it must be both attractive to potential guests while keeping the character and identity that justifies you living there every day.
Step 1: Get informed about decorating trends
The unique thing about a rental apartment is that it is suddenly in competition with other similar apartments. Even if your future tenants have already narrowed down their search according to the number of rooms or the geographical location, there will always be furnished apartments around you that match their criteria, especially on sites like Airbnb where ads are abundant.
The difference can therefore be made on the visual aspect. The decoration of your apartment will be a real decision-making criterion, without overlooking the quality of the pictures, which can vary greatly.
Do not hesitate to put yourself in the shoes of an Internet user and consult the other ads. They could tell you if there is a particularly recurrent decorative style or if, on the contrary, certain elements are not found in any other apartment for rent.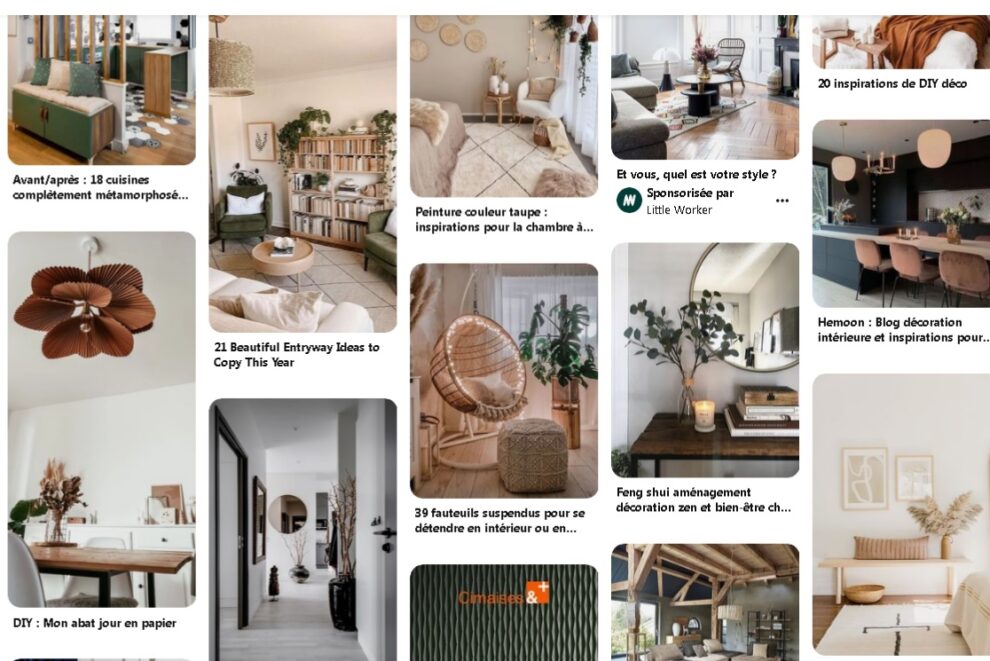 In the same way, social networks like Instagram or Pinterest are full of images taken from accounts dedicated to decoration or interior design.
Keep in mind that these are trends and that no one will force you to change your apartment from top to bottom.
Step 2: Get professional advice
If you have prior knowledge of interior design or furnishings, so much the better. If you don't, it's always a good idea to seek the advice of a professional in the field.
However, it is not always necessary to ask an expensive interior designer for guidance. It is obvious that he or she would guide you towards refined aesthetic choices, relying on furniture and decorative elements with carefully chosen materials, but the investment required could be much higher than what you really need.
You may know people who have also made the choice to rent out their living space on a weekly basis. They may be able to give you good advice because they too will have had to make decorating choices accordingly. In the same way, professionals of the construction industry can have a wise eye on this kind of projects because of their experience in this field.
If you wish to use the services of an agency to manage your property, they will also be perfectly qualified to answer your questions. Some of them see hundreds, even thousands of apartments. If they have experience in the field, they know exactly what they like and what they don't like.
It can also depend on the target clientele. Depending on whether you want to rent to everyone or to more specific tenants, your choices can also make a difference.
Step 3: Take care of the smallest details
When renting your apartment, and especially if it has a certain standing, you will be confronted with all types of customers, from the most sympathetic to the most demanding.
Therefore, it is advisable to anticipate the needs of others, even those that you would not necessarily think of at first thought.
Among these, we can point out :
soundproofing, in order to guarantee the serenity of your tenants but also of your neighbors,
ventilation of the apartment and especially of the bathrooms, thanks to the installation of a mechanical ventilation system,
the installation of an extractor hood above the cooking plates,
the installation of fiber optics.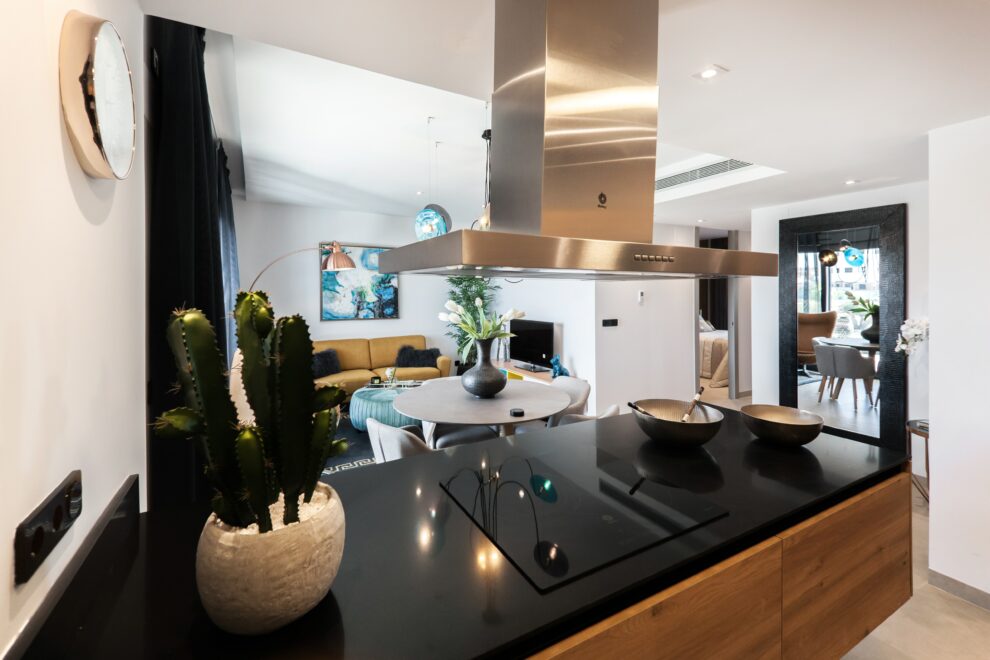 These various elements are not mandatory but they can significantly increase the comfort of people living in the apartment and, therefore, the standing of it, which can be rented at a higher rate.
Once again, the advice of professionals can be extremely valuable. So do not hesitate to seek their advice.
Step 4: Invest in well-made furniture
Once the renovation phase is over, we now come to the part related to the furnishing of your apartment.
First of all, we must remember that a certain number of elements are absolutely necessary for the property to be considered furnished. Among these, a bed, a table, chairs, a refrigerator, shelves, etc.
If it is your main residence, it can be assumed that they are already on site, but it is always good to remember that.
The choice of furniture should then be made according to your taste, because after all you will be the ones living in the apartment most of the year, but it should also be done with pragmatism.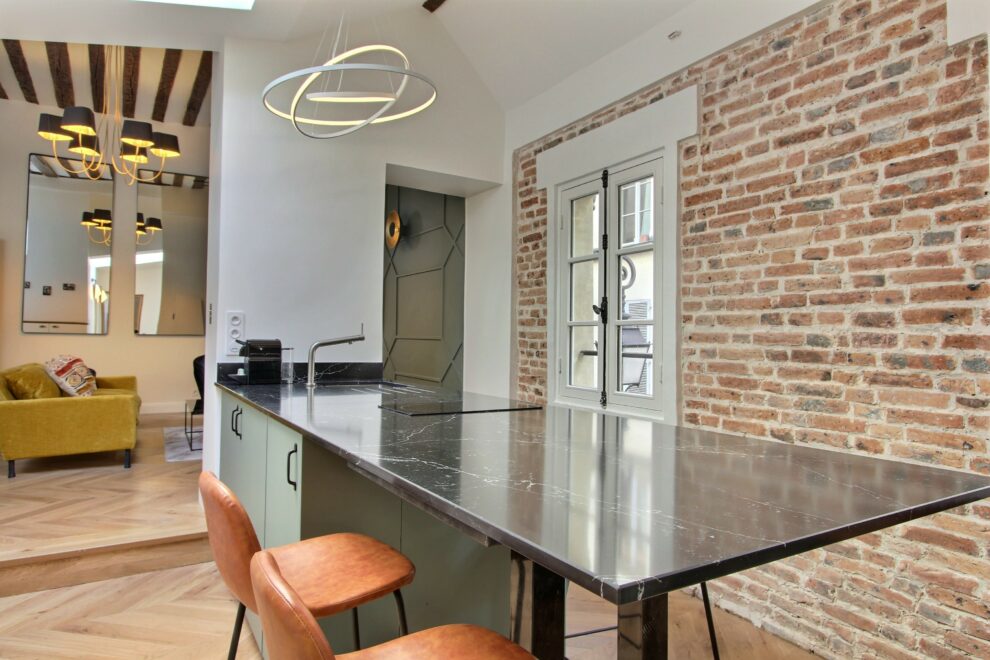 Indeed, 120 days in the year (at most), there will be people in the apartment for whom these furniture and objects have no sentimental value. Without saying that all the tenants are not very careful, far from it fortunately, but the various comings and goings with suitcases, bags, posed in places different from your personal use, will naturally come to degrade the places.
It is therefore advisable to limit the visual and financial impact of these possible damages as much as possible. Opt for furniture that is both sturdy and easy to clean. One of the first reflexes would be to choose low quality and easily replaceable furniture, but if you want to reach a higher standard, it is on the contrary the durability of the furniture that should be prioritized. And since it will also be your personal furniture, it is always more pleasant to sleep in a comfortable bed, to dine on a solid table and to store your books in a bookcase that does not move.
Step 5: Harmonize the decoration
Finally, it is also important to build a coherent atmosphere between the different rooms of your home. Of course, all tastes are in nature and some visitors are attracted by atypical atmospheres. However, by definition, atypical is not the norm. Therefore, most of the time, potential tenants will want to find a warm and homogeneous decoration in your home.
To achieve this, the main advice we can give you is to opt for relatively sober and neutral colors, at least for the main elements.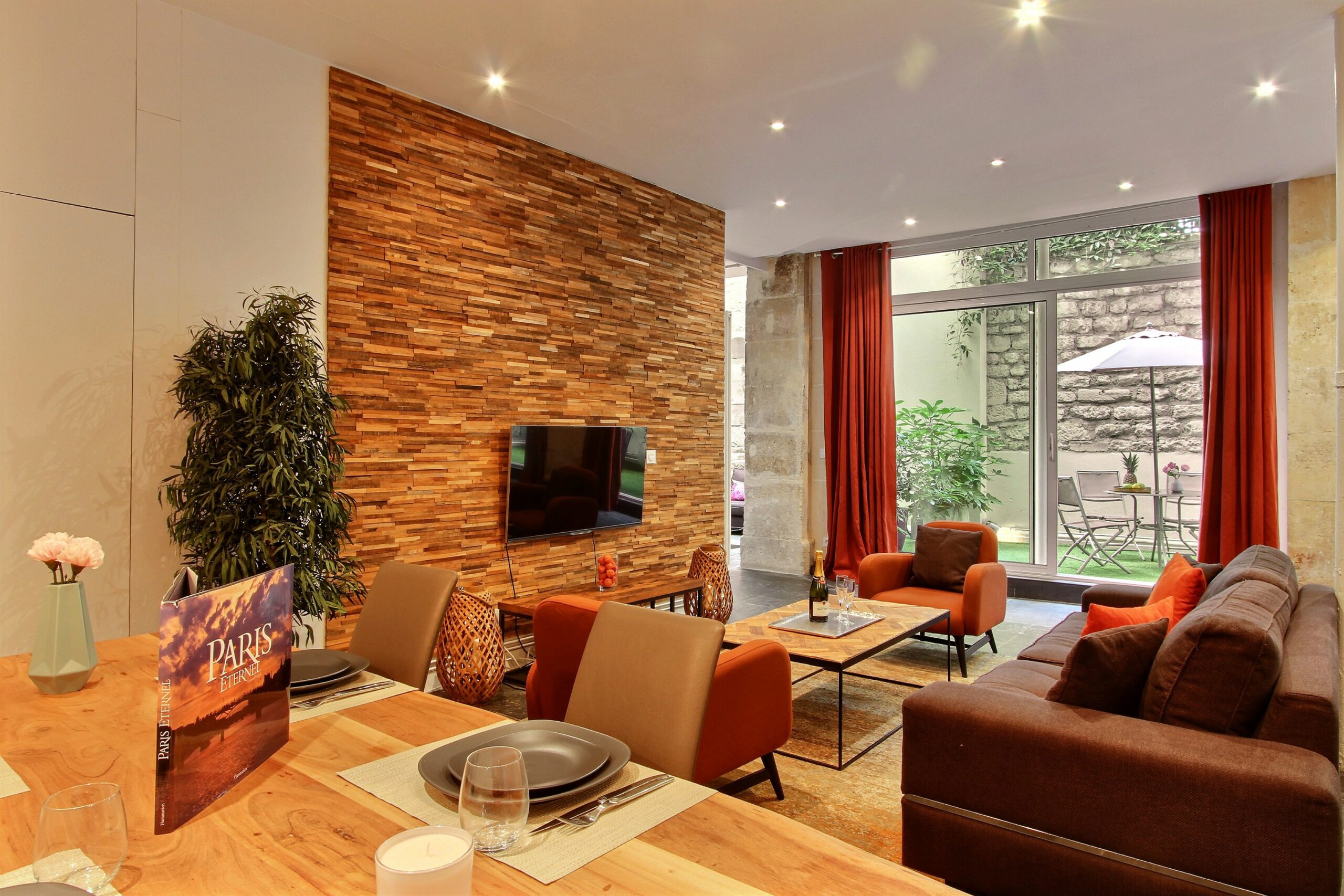 Of course, colored touches are quite appreciable if they intervene in a coherent way with the rest of the decoration. Here again, the intervention of a consultant in this matter can be interesting, even decisive.
Let's remember once again that your apartment will not be the only one on the market, but will be in direct and sometimes fierce competition. Therefore, it must appear as attractive as possible to the majority of potential clients.
Conclusion
The success factors in the renovation of an apartment are multiple as we have seen. The difficulty in the context of short-term rental is that it must reconcile both your personal tastes and those of several dozen, even hundreds of potential tenants. To summarize, here are a few points to remember:
Take an interest in decorating and design trends and identify what works, what doesn't and what can be compatible with your home,
Rely on competent and well-informed professionals,
Respond to the maximum number of problems by adding to your apartment the little (or big) extras that make the difference (fiber optics, ventilation, etc.),
Choose furniture that is both aesthetic and durable,
Manage to obtain a coherent decoration in the whole apartment.
It can be complex to apprehend the number of changes to be made as well as their extent. So do not hesitate to call upon GLAMAPARIS. Specialists in short-term furnished rentals since 2008, we know how to provide the right advice for your rental.